Sheet metal roofing may be just the thing your business needs.
A high-quality, durable roof is one of the essentials of any commercial property. Whether it's a medical office, store, restaurant, institution, or other commercial property that you manage, our highly trained and experienced team at McRae Roofing, Inc. can provide the reliable roofing materials and services that your business needs. We are confident that you will be pleased with the options we offer.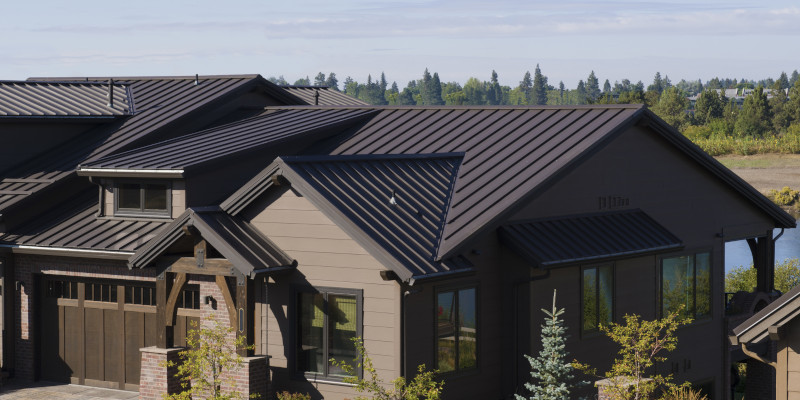 Sheet metal roofing is one option we recommend for all kinds of businesses for a variety of reasons. For instance, sheet metal roofing is very durable and can withstand harsh conditions such as high winds and extreme temperatures. It's also impact- and fire-resistant, as well as energy efficient since it can reflect sunlight and reduce your cooling costs. Then there is the fact that sheet metal roofing can be installed quite easily and quickly, especially since it's lightweight. This means your business can save a bit on labor costs and have a well-functioning roof in no time.
Once you have settled on sheet metal roofing for your business, you can trust our roofing technicians to install it with precision. Each member of our team has been trained to install your roof properly and safely and continues to complete retraining periodically. We are licensed, fully, insured, and ready to handle your commercial roofing needs in Raleigh, North Carolina.
To learn more about sheet metal roofing or schedule installation, don't hesitate to contact us today. We look forward to answering your questions and assisting you in the best way we can.
---
At McRae Roofing, Inc., we offer sheet metal roofing services for customers in Asheboro, Charlotte, and Raleigh, North Carolina.