Metal shingles provide the impressive durability you're looking for in a commercial roof as well as a traditional aesthetic.
When it comes to roofing materials, durability is everything, and that could not be truer for commercial roofs specifically. You work hard to keep your business operating effectively, but to do that you need a long-lasting roof that you can rely on in all conditions. In addition, roofs are expensive. It's only natural that you want to invest in quality materials and save on future repairs or replacement. Fortunately, we have the best materials here at McRae Roofing, Inc.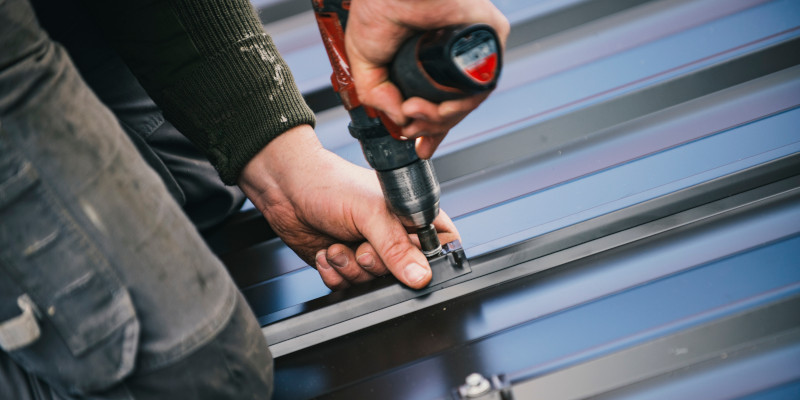 We highly recommend metal shingles for your business for several reasons. To start, metal roofing materials are ideal for your business because they can endure all kinds of conditions. From high winds to fires, metal shingles are excellent at resisting damage. They are also incredibly energy efficient since they reflect the sun's rays rather than absorbing them, allowing your business to save on cooling costs. Then there is the fact that metal shingles are environmentally friendly because they are recyclable and they will usually last twice as long as other roofing materials, if not longer.
There is seemingly no end to the practical benefits of metal shingles, and they look great, too. If you like the traditional look asphalt shingles provide but you want the durability of metal materials, metal shingles are the best of both worlds.
We are very proud to serve businesses in Raleigh, North Carolina. If you would like to learn more about metal shingles or schedule installation, don't hesitate to contact us today. We look forward to assisting you.
---
At McRae Roofing, Inc., we install metal shingles for customers in Asheboro, Charlotte, and Raleigh, North Carolina.