Low-slope roofing might be the best choice for your commercial roofing needs.
Flat roofing is a common choice for commercial roofing needs because it is affordable and convenient, but it can also develop issues like drainage problems and moisture-control challenges. Sloped roofs are less likely to develop these kinds of problems, but they don't leave space for your HVAC components and are less safe to work on. Low-slope roofing is a perfect compromise between these other two options. It has many of the benefits of flat roofing, without the major drawbacks.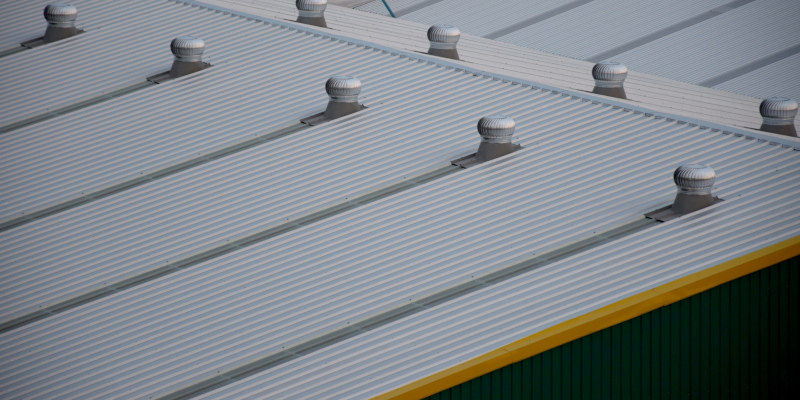 Low-slope roofing refers to the slight pitch of this type of roof. This allows for better drainage than flat options, so your roof will be less likely to experience drainage or moisture-related issues. These systems also use a protective material to prevent water seepage, similar to flat roofing systems. Because the pitch is slight, you may still be able to install HVAC and other equipment on your roof safely. It is also safer to work on a low-slope roof than a more steeply pitched roof.
At McRae Roofing, Inc. we have a highly experienced and continuously trained team standing by to help with all your commercial roofing needs, including the repair, maintenance, and replacement of low-slope roofing. Whether you need roofing for a newly constructed facility or you are looking for ways to extend the lifespan of your existing roof, we can help with all your unique needs.
We serve commercial enterprises of all sizes, from small family-run businesses to large pharmaceutical or industrial complexes. Give us a call today and find out if low-slope roofing might be the best choice for your commercial roofing needs in Charlotte, North Carolina.
---
At McRae Roofing, Inc., we offer low-slope roofing services for customers in Asheboro, Charlotte, and Raleigh, North Carolina.