We offer top-notch commercial roofing replacement services that will keep your building in great condition.
One of the biggest threats to any building is water damage, which is why it's important to make the exterior as waterproof as possible. This is also why the roof is such an important part of your business, as this structure is what keeps rain, hail, and snow from damaging the building underneath. Because the roof is such a vital structure, every roof should be built to last—however, every roof will also eventually need to be replaced. If your business' roof is nearing the end of its lifespan, you can turn to our team at McRae Roofing, Inc. to get the commercial roofing replacement services you need.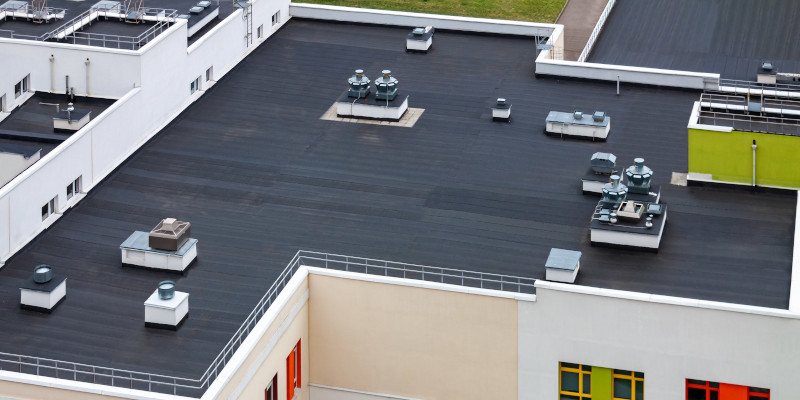 Our team has been working in the commercial roofing industry for over 50 years, and in that time, we have completed countless commercial roofing replacement projects. In addition, our team has worked on many challenging projects over the years, including those that involved complex sites, unusual technical requirements, and tight deadlines, and we are more than ready to embrace any challenge your project might throw at us. We pride ourselves on finding innovative ways to solve our customers' needs, and we want to help you keep your business facility in great shape. You can count on us to get the job done right, to deliver the top-notch results you deserve, and to complete the project both quickly and efficiently.  Our team encourages you to give us a call whenever you need commercial roofing installation services—we'll get on the job as soon as possible.
---
At McRae Roofing, Inc., we offer commercial roofing replacement services for customers in Asheboro, Charlotte, and Raleigh, North Carolina.