Failing to keep up with commercial roofing maintenance can have costly consequences.
When you're responsible for a commercial facility, it's important to keep up with all necessary repairs and maintenance tasks. By maintaining and caring for the systems and components in and on the facility, you can protect your structure both inside and out. Certain types of maintenance tasks can also prolong the lifespan of these components and systems while allowing experts to find and resolve problems at the first sign. The roof is an aspect of the structure that requires regular maintenance, and this is a task that our team at McRae Roofing, Inc. can tackle at your facility.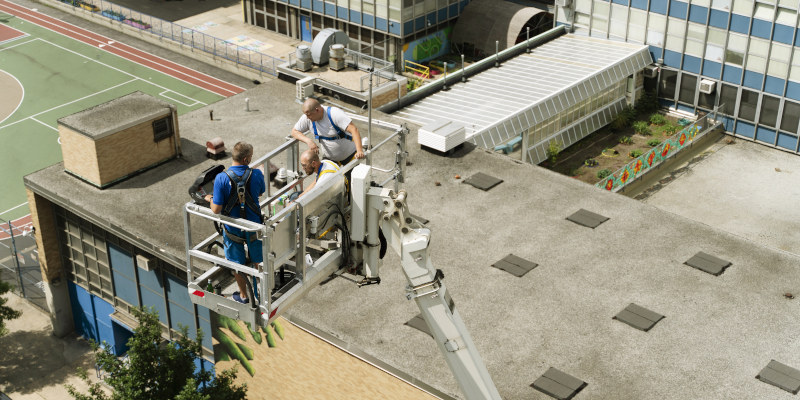 Commercial roofing maintenance is one of our areas of expertise. When performing this task, our experienced technicians will perform a thorough inspection of the roof on your structure to look for signs of wear and damage. If we spot any areas of concern, we can talk to you about our findings and make a recommendation. We recommend scheduling commercial roofing maintenance on a regular basis, as routine inspections ensure that your roof is still functioning properly.
Failing to keep up with commercial roofing maintenance can have costly consequences. A damaged roof puts the structure at risk of moisture damage, which can seep into the interior and cause major problems throughout the space. When the roofing materials reach the end of their functional lifespan, they might start to pull away from the roof deck, which also threatens the safety of your interior. Commercial roofing investment is always a valuable investment into the condition of your structure, so contact us to schedule.
---
At McRae Roofing, Inc., we offer commercial roofing maintenance services for customers in Asheboro, Charlotte, and Raleigh, North Carolina.