Trust our experienced roofing technicians for safe and precise commercial roofing installation.
Roofing isn't a job just anyone can do, especially when we're talking about commercial roofing. It requires extensive knowledge and training to do the job correctly and safely, but our team here at McRae Roofing, Inc. has both. Each roofing technician on our team completes thorough training to ensure the best results on every job, as well as periodic retraining to maintain our high level of quality work. What's more is that our workforce has on average 25 years of service with our company. With our high standards and capable technicians, we are the company to trust with your commercial roofing installation.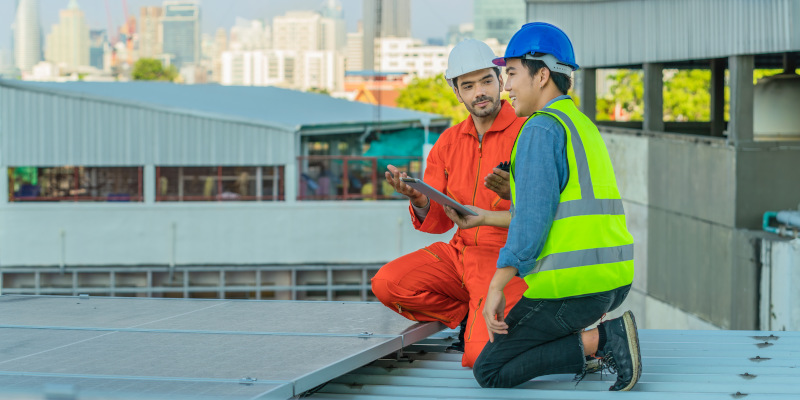 When we arrive at your commercial property, you can count on us to install your roof attentively. After all, installation can be the difference between a roof that lasts decades without issues and one that needs repairs every few years. We'll ensure that all your roofing materials are properly positioned to protect your business from the elements for many years to come. In addition, we'll take extra care to ensure your safety and our own as we complete your commercial roofing installation. With continual safety training and various PPE, we can assure you that we take the right precautions to protect everyone on site.
We're proud to be serving businesses in vibrant communities throughout Raleigh, North Carolina. Your satisfaction is our priority, and we are confident that we will earn it with our excellent workmanship and customer service. If your business needs commercial roofing installation, contact us today to get started.
---
At McRae Roofing, Inc., we offer commercial roofing installation services for customers in Asheboro, Charlotte, and Raleigh, North Carolina.