Turn to us when you need commercial roofing repairs.
The roof is one of the most essential parts of a building, providing protection from the elements and keeping the contents of the building safe. When the roof of a commercial building is damaged, it not only slows down productivity, but can also mean loss of product or equipment and can even endanger employees or occupants.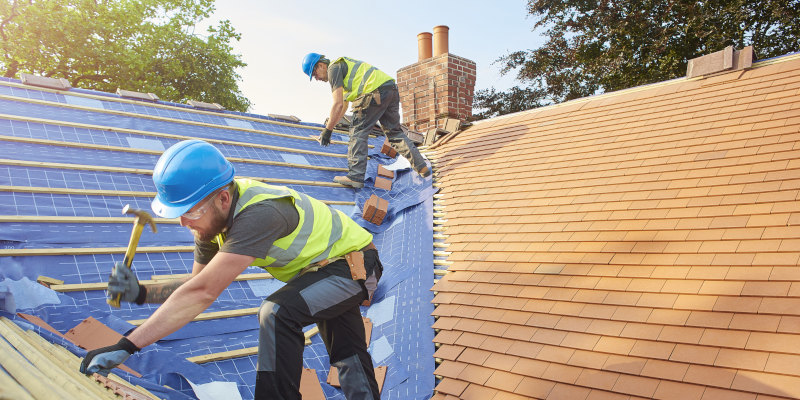 At McRae Roofing, Inc., we understand the importance of prompt and efficient repairs to minimize disruption to your business operations. We proudly offer commercial roofing repair services throughout Charlotte, North Carolina and have over 50 years of experience in the industry.
Our team of skilled roofing professionals has the expertise to diagnose and repair any roofing problem, from leaks to damaged shingles. Our commercial roofing repair team will work with you to restore your roof to its full functionality quickly and efficiently, ensuring that it is ready to protect your business for years to come.
Our team is invested in building lasting relationships with our clients and will work with you to create the best possible repair plan to reduce downtime and minimize the impact on your business operations. We're dedicated to ensuring safety and quality, and our team members work hard to complete every commercial roofing repair job with the highest level of care and professionalism. Whether you need emergency repairs, patchwork, or a complete roofing overhaul, our team is here to provide the services you need to get your roof repairs taken care of as quickly as possible.
Roofing repairs don't have to be a nightmare experience. Let us help you get your roof back in top condition so that you can get back to business as usual. Contact our office today to schedule a repair appointment and learn more about how we can help you handle your commercial roofing repair needs.
---
At McRae Roofing, Inc., we offer commercial roofing repair services for customers in Asheboro, Charlotte, and Raleigh, North Carolina.