Let us handle your commercial roofing maintenance.
Regular roof maintenance is one of the most important measures a business or commercial property owner can take to extend the life of their roof and protect their business from costly repairs and replacements. At McRae Roofing, Inc., we offer comprehensive commercial roofing maintenance services to help keep your roof in top condition. With years of experience in the industry, our team of skilled roofing professionals has the expertise to identify and address any potential issues before they become significant problems.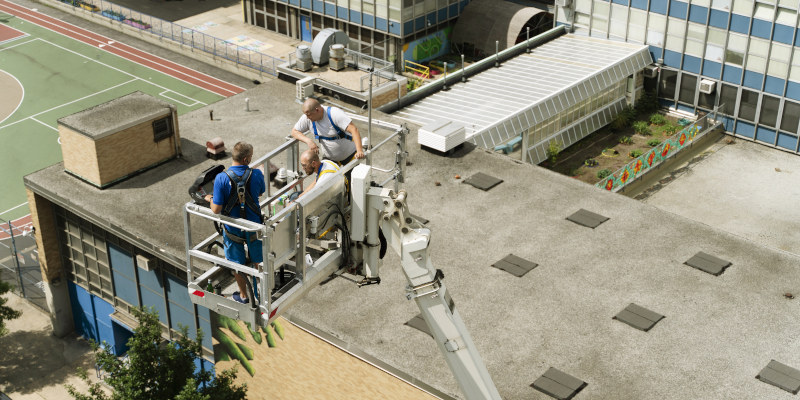 Regular maintenance not only helps to extend the life of your roof, but can also save you time and money by avoiding costly repairs and replacements. During a commercial roofing maintenance visit, our technicians will inspect your facility's roof to identify any potential problem areas. After the inspection is complete, we will communicate our findings to you and make recommendations for any necessary repairs or replacements that would help improve the functionality and performance of your structure's roof.
From routine inspections to regular cleaning and repairs, our commercial roofing maintenance services are designed to keep your building's roof functioning at its best for as long as possible and minimize the need for expensive repairs or replacements. Our maintenance services provide valuable peace of mind with the knowledge that your roof is in good hands and protected from potential damage.
If you're a commercial building owner in Charlotte, North Carolina who is searching for a reliable company to trust with your commercial roofing maintenance, contact us today to schedule an appointment and see for yourself why we are the best choice for all your commercial roofing needs.
---
At McRae Roofing, Inc., we offer commercial roofing maintenance services for customers in Asheboro, Charlotte, and Raleigh, North Carolina.