Our field crew will install your commercial roof in a safe and timely manner.
Give your commercial building the protection it deserves by trusting our team at McRae Roofing, Inc. to install your roof attentively. We have extensive experience in the roofing industry and the resources we need to ensure your commercial roofing installation goes well from start to finish. Whether it's a retail store, restaurant, medical facility, hotel, or office building, we work on commercial roofs for all kinds of businesses from mom-and-pop shops to large Fortune 500 companies.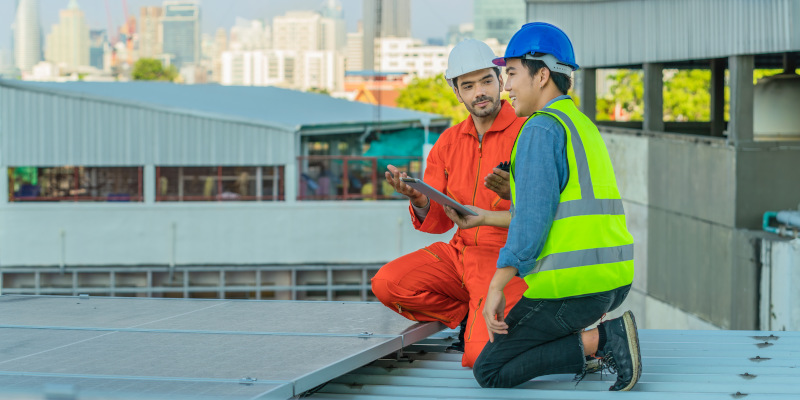 We are dedicated to making sure your commercial roofing installation occurs in the proper manner. If you need advisement on which types of roofing are best for your property, we are happy to discuss your options. Once we have ordered all the materials and the day has arrived to begin the installation, we will work meticulously to prevent installation errors. We'll be transparent throughout the entire process, updating you about our progress or any unexpected setbacks as we go. When the installation is complete, we'll inspect our work and leave you with a durable, high-quality roof.
We know that you are eager for your commercial roof to be installed, so we do our best to deliver results quickly while also following the proper procedures for quality and safety. Rest assured, our field crew will be efficient and apply their safety training to the project.
If you need commercial roofing installation in Charlotte, North Carolina, contact us today to get started. We're here to answer your questions, discuss your budget, and provide the guidance you need.
---
At McRae Roofing, Inc., we offer commercial roofing installation services for customers in Asheboro, Charlotte, and Raleigh, North Carolina.