Come to us if you need a highly functional and appealing metal roof for your business.
There are many roofing materials you could choose from for your commercial building, all with different advantages and disadvantages. However, the benefits of metal roofing are too good to ignore. For instance, metal is famous for its durability and longevity, which are two of the most important things you can find in a roof.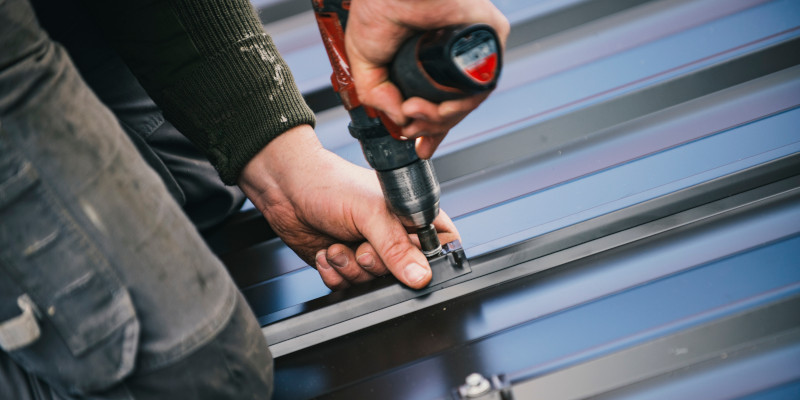 Metal roofs are also more environmentally friendly than other options because they use recycled materials and reflect UV rays, keeping your building's cooling costs down. In addition, metal roofs are both functional and aesthetically appealing. If you have chosen a metal roof for your business, the next thing you need to do is find a metal roofing contractor you can trust.
Although metal roofs are easier to install than some other types of roofs, it is still in your best interests to make sure you don't trust just any metal roofing contractor. "Easy" installation or not, metal roofs require a skilled professional to handle them, especially in a commercial setting. Luckily, our team at McRae Roofing, Inc. is prepared to help you with your metal roofing needs, whether they are installation, inspection, repair, maintenance, or replacement.
We are a licensed and insured metal roofing contractor that serves businesses and commercial buildings of all sizes. With our extremely motivated team of estimating and logistics personnel, project leaders, project inspectors, and roofing technicians, no metal roofing project is too large or complex for us to handle.
If you need a metal roofing contractor, we hope you will allow us to prove our value. Give us a call today if you have questions.
---
At McRae Roofing, Inc., our metal roofing contractors serve customers in Asheboro, Charlotte, and Raleigh, North Carolina.