We will handle your commercial roofing needs thoroughly and attentively.
There are many things that could go wrong with your commercial roof, from leaks to standing water. Many of your roofing problems may occur because of incorrect installation or poor workmanship by another roofing company. To avoid dealing with expensive issues later on and to get reliable help whenever you need it, you need to find a commercial roofing contractor who knows what they are doing. Luckily, you already have if you are reading this right now.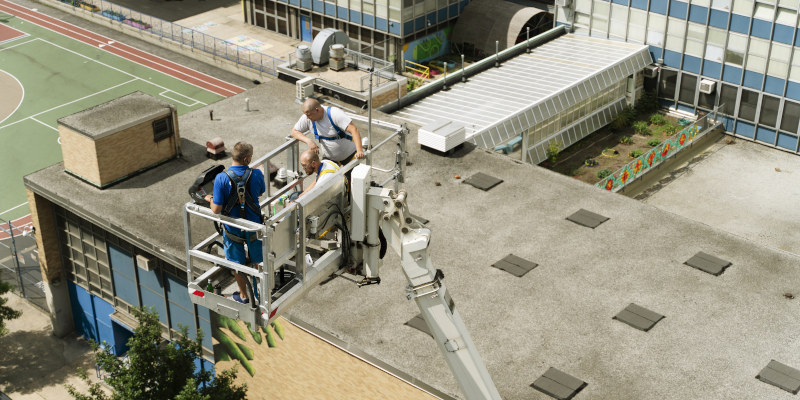 At McRae Roofing, Inc., we are an award-winning commercial roofing contractor with all the necessary licenses, insurance, and experience to ensure that your roof will remain in excellent condition for many years. Our services include commercial roofing installation, inspections, repairs, maintenance, and replacement, and you can rest assured that we handle each job with a high level of attention to detail, so no issue goes unnoticed or unresolved.
Our exceptional team consists of estimating and logistics personnel, project leaders, project inspectors, and roofing technicians, all of which are fully insured and capable individuals. We handle roofing projects of all sizes and have worked with everything from small mom-and-pops to Fortune 500 companies. With over 60 years of experience in the industry, we are more than prepared to be your go-to commercial roofing contractor.
We welcome your questions and are happy to provide you with the information you need to have peace of mind. If you have any concerns, please don't hesitate to contact us so one of our experts can assist you.
---
At McRae Roofing, Inc., our commercial roofing contractors serve customers in Asheboro, Charlotte, and Raleigh, North Carolina.