Our roofing contractors provide quality service and results like you have never seen before.
With any building, it is critical to have a good quality roof, not just to prevent water damage, but also to maintain the overall stability of the structure. Your commercial building is no exception to this, so while you are extremely busy running your business, it is important not to overlook your roof. However, you shouldn't trust just anyone to take care of your roof.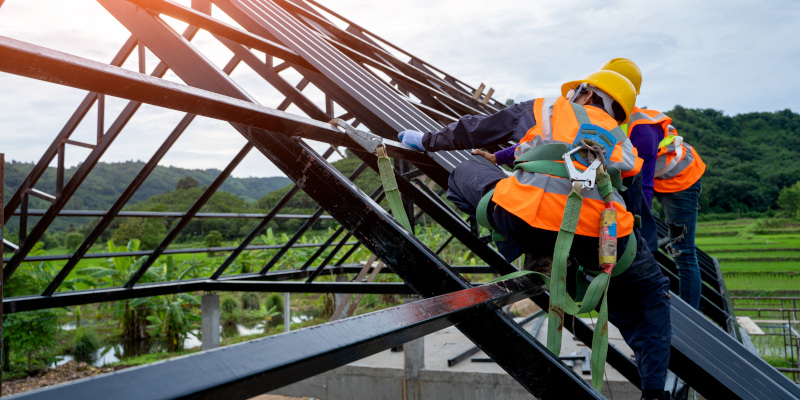 While you might be tempted to settle on the first or cheapest roofing company you find, this might mean hiring a roofing contractor who does substandard work that ends up costing you a lot of money on repairs down the line. So, whether your commercial roof is at the end of its life or it just needs some maintenance, you need a roofing contractor you can rely on.
At McRae Roofing, Inc., we are an unlimited general contractor in North Carolina, and we have all the proper licensing and insurance to back us up as your best choice when you need a roofing contractor. Our team is comprised of highly trained project leaders, project inspectors, estimating and logistics personnel, and roofing technicians who are prepared to come to your aid whenever you have commercial roofing needs. We have extensive experience and expertise working on roofs for commercial buildings of all sizes.
You can count on us to provide you with high-quality materials and exceptional results every time. If you have any questions about what our roofing contractors can do for you, we would be happy to discuss your needs. Give us a call today.
---
At McRae Roofing, Inc., our roofing contractors serve customers in Asheboro, Charlotte, and Raleigh, North Carolina.
Similar Services We Offer: