Our commercial roofing company has the right experience to tackle any project, regardless of scale.
If you need to have any kind of work done on your roof, you should always hire a professional roofing company to do it for you in order to get the best results (and to avoid putting yourself at risk). On top of that, if you need to have work done on your commercial roof, you will need the help of an experienced commercial roofing company, such as ours here at McRae Roofing, Inc.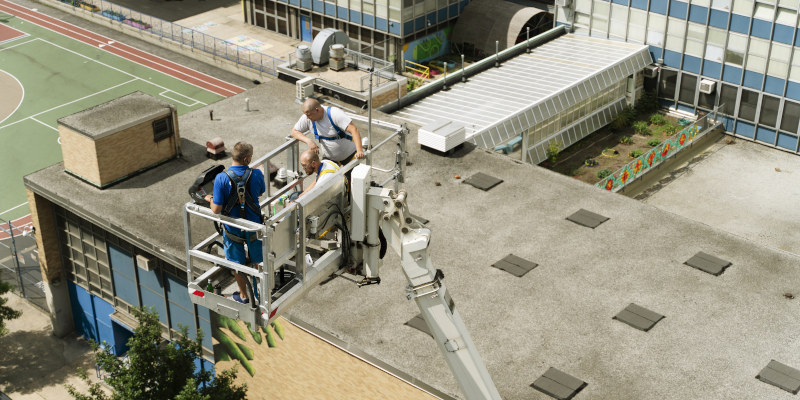 Our team specializes in commercial roofing, and we have been working in the industry for over 50 years. Whether your roof has been damaged and needs repairs, or it needs to be replaced altogether, or you need to have a roof installed on your new construction project, you can turn to our team to get the top-notch results you deserve. Our commercial roofing company prides itself on finding innovative ways to meet our clients' needs, and we are eager to help you with any roofing project you have in mind. In addition, our team is always eager to embrace a challenge, so don't hesitate to reach out to us even if your project involves a complex site, unusual technical requirements, or a tight deadline.
We understand that your business is important to you, and we are here to help you keep your facility's roof in great shape. If you are looking for a commercial roofing company you can count on, just give us a call to learn more about what we can do for you.
---
At McRae Roofing, Inc., our commercial roofing company serves customers in Asheboro, Charlotte, and Raleigh, North Carolina.