Metal roofing is an excellent choice for your commercial space.
As a business owner, it can feel daunting to make decisions that affect your physical property and the bottom line of your business. As such, it is important to choose reputable contractors and building materials that will work well for your physical space. If you have a metal roof on your commercial property or are interested in the many benefits of metal roofing for your space, it is wise to seek out a reputable metal roofing contractor.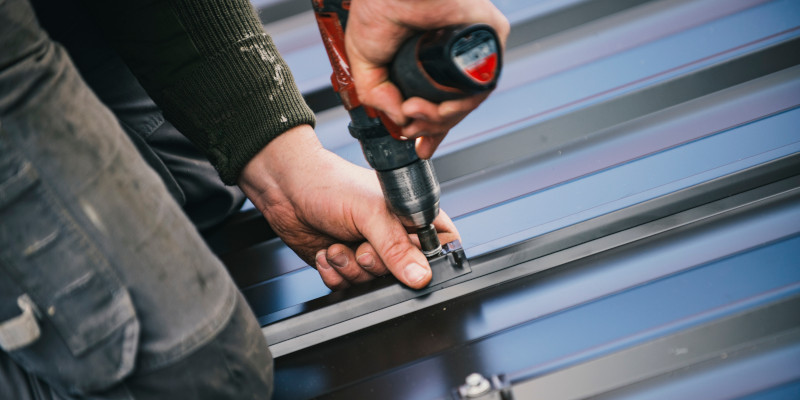 At McRae Roofing, Inc., our metal roofing contractors serve the entire state of Raleigh, North Carolina. Our team has a deep understanding of the different types of roofing, and we serve commercial and industrial spaces exclusively. We specialize in different types of commercial metal roofing, including sheet metal, metal shingles, and standing seam roof panels.
Metal roofing is a cost-effective choice for many commercial spaces. Metal is durable, easy to maintain and clean, and has a long life. Our metal roofing contractors are prepared to install, replace, maintain, or repair your commercial metal roofing. We have been in business for over 67 years and have extensive experience with all types of commercial roofing materials. Our team is committed to high-quality work and exceptional customer service to make handling all of your roofing needs a stress- and hassle-free experience.
We are also available for emergency roofing services, as we know these things don't always respect business hours. If you are looking for a reputable metal roofing contractor with years of knowledge and experience, reach out to us. We focus on safety and excellent work and strive to meet your expectations in a timely and efficient manner. Give us a call today to discuss your roofing needs and schedule with our highly trained team.
---
At McRae Roofing, Inc., our metal roofing contractors serve customers in Asheboro, Charlotte, and Raleigh, North Carolina.