We are an excellent choice for all of your commercial roofing needs.
When you own a business, you are constantly looking for the best options that will support your business. The same goes for your physical space– finding contractors who will be able to take care of the needs of your commercial space can keep things running smoothly. If you are looking for a commercial roofing contractor, reach out to us at McRae Roofing, Inc.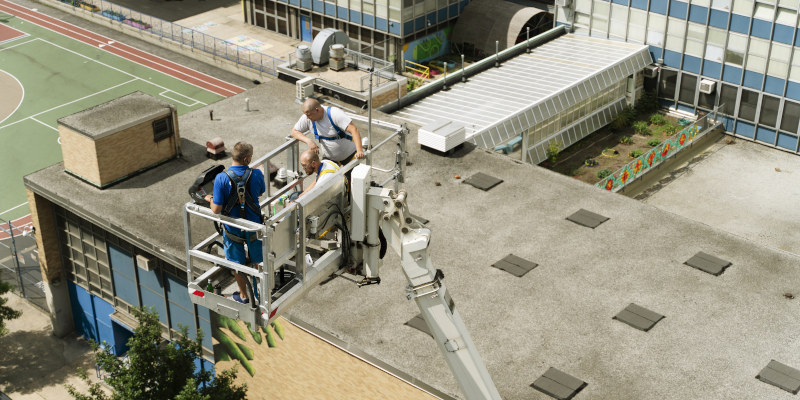 Our commercial roofing contractors work on projects throughout the state of Raleigh, North Carolina. We have been in business for over 67 years and exclusively service commercial and industrial properties. Our team is committed to excellence and can service any commercial space with installation, replacement, repair, maintenance, and inspections.
We are well-versed in all of the intricacies of commercial roofing, which makes us an ideal candidate for your needs. We have extensive knowledge of commercial building codes, so you can rest assured that we will do everything by the book to keep your building compliant and safe.
Our team also prioritizes safety, so we are always prepared with proper equipment to service your roof, no matter the pitch, shape, or material used. We provide high-quality work and use the finest and best quality materials to extend the life of your roof. Our team also has a strong focus on exceptional customer service, as your experience matters to us.
If you are looking for a reputable commercial roofing contractor, contact us. We can service any commercial and industrial roofing type in a timely, efficient, and effective manner. We are also available 24/7 for emergencies when your roof needs immediate attention. Give us a call today to discuss your project and see how we can assist with all of your commercial roofing needs.
---
At McRae Roofing, Inc., our commercial roofing contractors serve customers in Asheboro, Charlotte, and Raleigh, North Carolina.