Are you looking for a reputable roofing contractor? Look no further!
When you need any type of work done on your commercial or industrial space, it can feel overwhelming to consider all of your options. If you are looking for a roofing contractor, sifting through the available options can feel daunting, but finding a reputable commercial roofing contractor for your needs is vital. Commercial and industrial roofing differs from residential roofing, so it is important to find someone who is well-versed in the intricacies, materials, and building codes associated with commercial and industrial properties.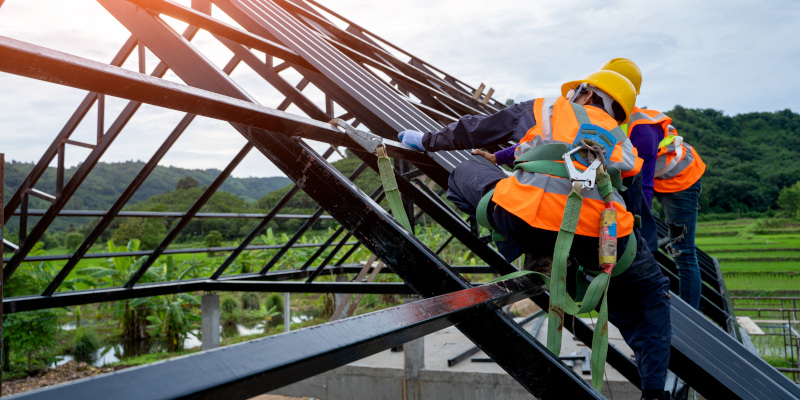 At McRae Roofing, Inc., our commercial roofing contractors serve the state of Raleigh, North Carolina. Our company was established over 67 years ago, and we have extensive experience and expertise as exclusively commercial and industrial roofers. We have years of knowledge and are able to approach your commercial roofing project with professional expertise to provide the highest-quality service around. All of our field technicians are highly trained and continue receiving regular training to hone their skills so that we can continue to be an industry leader.
Our team has the tools, equipment and safety training to work on any type of commercial roof, and safety is our top priority when approaching your job. The roof on your facility is one of the most important components of your physical space, and as such, we take it seriously. We can work with any type of commercial roofing materials and are available for installation, replacement, repair, maintenance, and inspections.
If you are looking for a reputable roofing contractor for your commercial or industrial space, reach out to us. We stand behind all of our work and are committed to excellent customer service in addition to superior workmanship. Give us a call today to speak with one of our team members and schedule with our skilled professionals!
---
At McRae Roofing, Inc., our roofing contractors serve customers in Asheboro, Charlotte, and Raleigh, North Carolina.
Similar Services We Offer: