Looking for a skilled metal roofing contractor? We can help!
Metal has become an increasingly popular option for commercial roofing projects due to its durability, long lifespan, and cost-effectiveness. At McRae Roofing, Inc., we understand the importance of high-quality, durable roofing materials to protect your Charlotte, North Carolina commercial property. Our team of metal roofing contractors can offer a range of services, including installation, repairs, and maintenance, designed to meet your specific needs.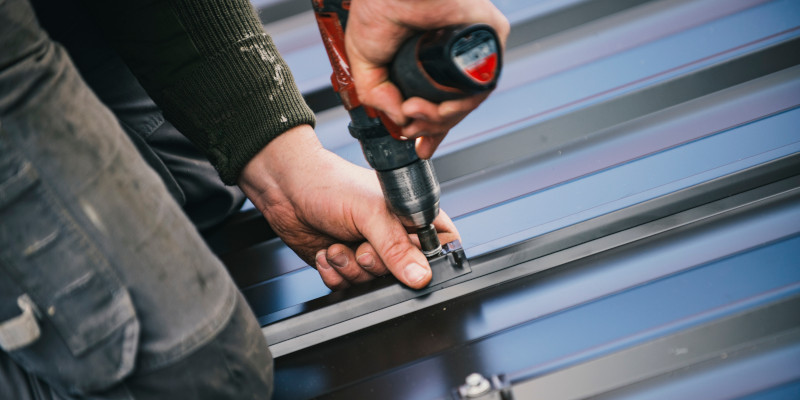 Metal roofing is one of the most durable and long-lasting options available, offering unmatched protection against harsh weather conditions and extreme temperatures. Metal roofing can also improve the energy efficiency of a building, since the material tends to reflect the sun's rays instead of absorbing them. You can enjoy peace of mind knowing that our experienced metal roofing contractors will work with you to create a roof designed to improve your energy efficiency, look fantastic, and last for decades.
We believe in using only the highest-quality materials and techniques. Our team consists of skilled metal roofing contractors who have each worked in the industry for 25+ years. This combined experience of over 400 years means that every installation job is completed with the highest level of quality, safety, and professionalism.
We understand that every property is unique, so we offer various metal roofing options to meet your needs. One thing that sets us apart from many other metal roofing contractors is that we maintain a sheet metal facility where we create the materials we use for our roofing projects. Having our own sheet metal facility means we can offer a high degree of quality control and produce the exact metal roofing materials our clients need for every project.
If you need a durable, long-lasting roofing solution, contact us today to discover more about why we are the best choice for all your metal roofing contractor needs.
---
At McRae Roofing, Inc., our metal roofing contractors serve customers in Asheboro, Charlotte, and Raleigh, North Carolina.