Trust your roofing jobs to a professional commercial roofing contractor.
At McRae Roofing, Inc., we understand the importance of delivering high-quality work and exceptional customer service to our clients. Our commercial roofing contractors have a combined total of over 400 years of experience, so you can rest assured that we have the expertise and equipment necessary to handle any commercial roofing repair, maintenance, or replacement project.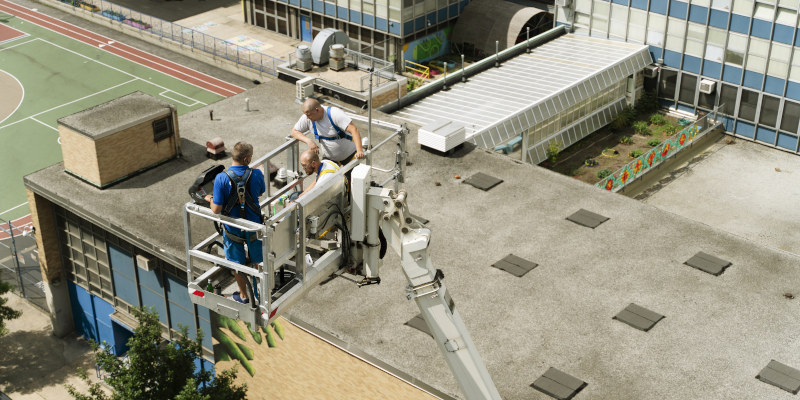 Our commercial roofing contractors take great pride in attention to detail and our commitment to using only the best materials for our jobs. Our team is licensed, insured, and trained in the latest safety procedures, ensuring that we complete every job safely and professionally. We're happy to talk with you about our safety and training programs that are in place to protect our team and your business.
Whether you're interested in creating a roofing maintenance plan to increase the lifespan of your roof, need routine or emergency repairs, or are looking into having a complete roof replacement, our commercial roofing contractors can help you get the job done.
Our friendly, knowledgeable professionals will work with you to create the best plan of action, and we are dedicated to ensuring complete client satisfaction. We believe in open communication and transparency throughout the roofing process and strive to build lasting relationships with our clients.
If you're looking to hire a commercial roofing contractor in Charlotte, North Carolina, look no further! Contact us today to schedule a consultation and see why we are the best choice for all your commercial roofing contractor needs.
---
At McRae Roofing, Inc., our commercial roofing contractors serve customers in Asheboro, Charlotte, and Raleigh, North Carolina.