Need a licensed roofing contractor to handle your needs? We're here to help.
Every commercial building requires a durable roof to protect it from the elements and support the structure. However, you can't trust just anyone to install, inspect, maintain, repair, or replace your commercial roof if you want to avoid problems in the future. You need a licensed roofing contractor whose expertise lies specifically in commercial roofing. Our team at McRae Roofing, Inc. fits that description, and we go above and beyond to prove we are the right experts for the job when you hire us.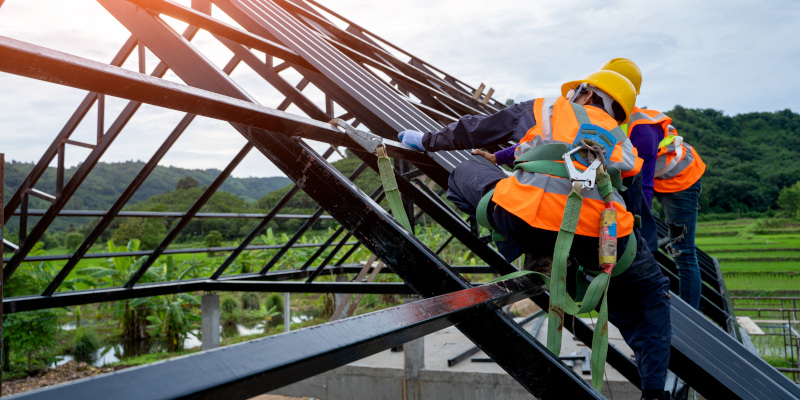 As a licensed roofing contractor with extensive experience in the industry, we are prepared for all your commercial roofing needs. We provide roofing services for small and large businesses alike, as well as many types of roofs from flat to metal to shingle roofs. In addition, we come equipped with quality equipment and skilled technicians to ensure your commercial roof is as functional as can be once we are finished.
Since roofing involves a certain amount of risk, we prioritize safety on every project. We are happy to tell you all about our safety program, the training our team members complete, the PPE they wear, our fall protection, and more. We also carry general liability and workers' compensation insurance.
If you are looking for a commercial roofing contractor you can trust in Charlotte, North Carolina, we are here to answer your questions, offer input, and make your experience as seamless as possible. Contact our team today to begin discussing your commercial roofing needs. We look forward to assisting you soon.
---
At McRae Roofing, Inc., our roofing contractors serve customers in Asheboro, Charlotte, and Raleigh, North Carolina.
Similar Services We Offer: