We set ourselves apart as a commercial roofing company with our incredible team members.
When it comes to protecting your commercial building, few things are as important as a dependable roof to fend off the elements. Attaining a dependable roof is possible only through qualified professionals, and we think you deserve the best. If you are looking for a commercial roofing company in Charlotte, North Carolina, we're your experienced experts at McRae Roofing, Inc.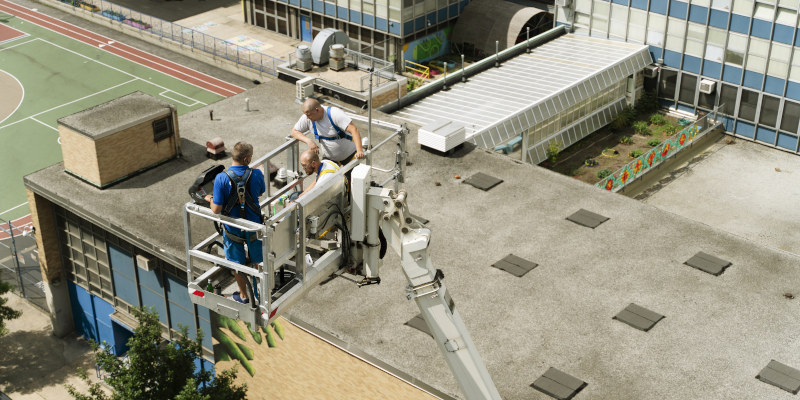 We have been in the roofing business for many years. In fact, we have more than 400 years of combined experience in commercial roofing, so you can rely on us to provide the roofing solutions you are looking for. We offer everything from inspections, maintenance, and repairs to installation and replacement. Of course, we always use the best materials and equipment to ensure exceptional results. But what really sets our commercial roofing company apart is the people. Our staff consists of skilled estimating and logistics personnel, project leaders, project inspectors, roofing technicians and more. Each of our roofers is retrained continually to hone their roofing skills, and our field team members have been with us for close to 25 years. In addition, they are honest people with incredible work ethic.
At our commercial roofing company, we know better than anyone that roofing can be a dangerous job, so we always take the proper precautions during every project. We would be happy to tell you about our safety program, the various types of PPE we wear, and what we do for fall protection. We are also insured, so you can have peace of mind as we work on your roof.
Contact us today to discuss your roofing project with us.
---
At McRae Roofing, Inc., our commercial roofing company serves customers in Asheboro, Charlotte, and Raleigh, North Carolina.