When you need a metal roofing contractor, we are here to assist you.
If our 400 years of combined experience in the roofing industry has taught us anything, it's that commercial roofs must be both durable and energy efficient. No business wants to pay higher energy bills than it needs to, so it's important to be mindful of the materials you choose when you need a new commercial roof. And while there are many options when it comes to different types of roofs, metal roofing is an excellent option for business owners to consider.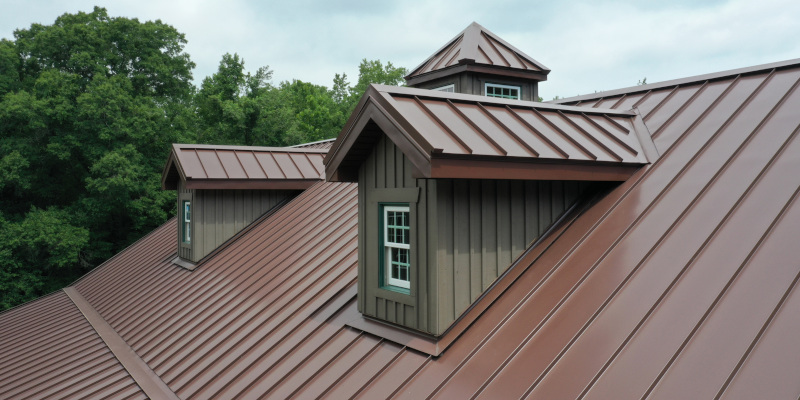 Metal roofing has a variety of advantages over other types of commercial roofing. To start, metal roofing is lightweight, which makes it easier to install and keeps labor costs down, which is an important concern for any business. It also reflects sunlight exceptionally well, whereas other roofing materials would absorb it, causing it to heat up the building and force the HVAC system to work harder to bring the temperature back to a comfortable level. Metal roofing is also highly resistant to the damaging effects of wind and fire, and it can last for many decades before needing to be replaced.
If you are interested in a metal roof for your commercial building in Asheboro, North Carolina, we are the metal roofing contractor you can trust. At McRae Roofing, Inc., we have considerable experience installing metal roofs for many types of businesses. No matter how large or small your commercial roofing project is, we will work with attention to detail to ensure your metal roof is prepared for anything and free of defects.
As a reputable metal roofing contractor, we are proud to set ourselves apart with the quality of our workmanship, the materials we use, and the people we employ to make your roof the best it can be. Contact us today to learn how we can help as your trusted metal roofing contractor.
---
At McRae Roofing, Inc., our metal roofing contractors serve customers in Asheboro, Charlotte, and Raleigh, North Carolina.