Let us help you with your commercial roofing needs.
Your roof protects and insulates the framework of your building, the inventory, and the people inside the building. Because of how important your roofing is, working with a skilled roofing contractor is vital for any roofing job, whether it's a repair, a replacement, or a new installation in the Asheboro, North Carolina area. For your roofing needs, you need a team with experience who can give you the best results, such as our team at McRae Roofing, Inc.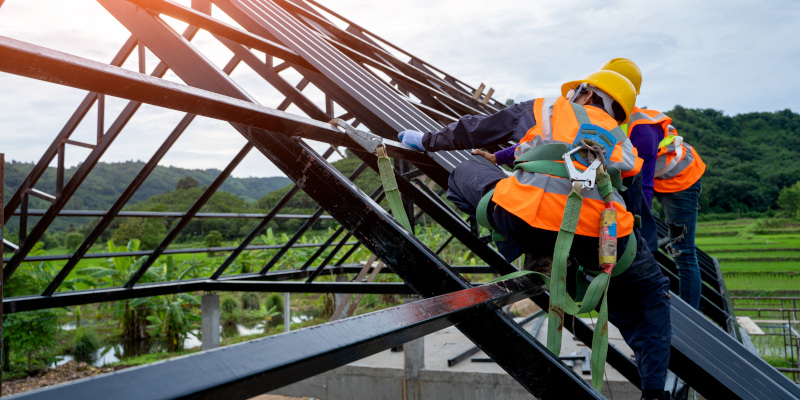 An experienced roofing contractor brings a lot of skills and knowledge to the table. We have technicians on our team that have worked in the roofing industry for more than 25 years. Our hands-on experience gives us a deep understanding of how different roofing materials, methods, and construction processes work. Because of this, we can quickly assess your specific roofing needs and suggest the best solutions.
You'll also receive high-quality workmanship when you work with a skilled roofing contractor from our team. We focus on attention to detail and completing the job correctly, giving you peace of mind. We also know the regulations and best practices of the business, ensuring the work will be done to the highest standards. We can help you choose the best materials for your needs, considering how long they last, how well they stand up to the weather, their energy efficiency, and their appearance.
Contact our team when you need an experienced roofing contractor in the Asheboro area. Our skills, knowledge, work ethic, and more will ensure you receive the roofing services you need to make your building safe and secure. Give us a call today to learn more or schedule a service.
---
At McRae Roofing, Inc., our roofing contractors serve customers in Asheboro, Charlotte, and Raleigh, North Carolina.
Similar Services We Offer: