Prioritize your commercial roof to ensure its longevity.
One of the most important contacts you can have as a business owner is an experienced roofer that understands commercial roofing. This is because maintaining your commercial roof is essential to the stability of your building. At McRae Roofing, Inc., we strive to ensure you get the services you need through high-quality workmanship and excellent customer service. Keep reading to learn more about the importance of maintenance and how our team can help you in the Asheboro, North Carolina area.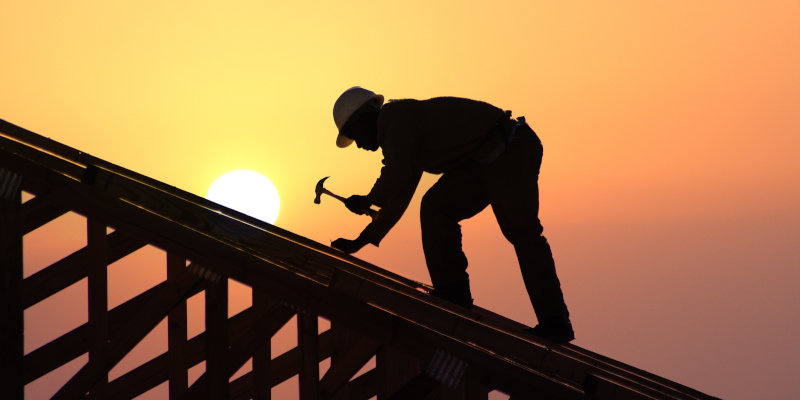 Lengthened roof lifespan. A roof that is well taken care of can last a lot longer than one that isn't. Inspections, cleaning, and regular repairs by our roofers help find and fix minor problems before they get worse. Taking care of these problems right away can increase the lifespan of your commercial roof.
Cost-savings. Investing in our roofer services can save you money. We can quickly fix small problems, like cracked shingles, loose flashing, or leaks, before they become major issues, allowing you to operate your business as usual. Your building's interior, equipment, and inventory will remain protected with us by your side.
Energy efficiency. A commercial roof that is well maintained increases your energy efficiency. A roofer can seal spaces where air might be getting in, lowering the energy you use.
Better building safety. A stable roof keeps your staff, customers, and property safe. Our team can assess your roofing materials, check for damaged supports, and ensure the drainage systems are working as well as they should.
Compliance with insurance requirements. As part of the agreement for coverage, many insurance plans call for regular roofer services, like maintenance and repair. You stay protected by contacting our team and ensuring your roof's structure is as strong as possible.
Improved aesthetic appeal. Your commercial roof is one of the first things your customers see. A well-kept roof keeps your business looking professional, improving your brand's reputation and showing your customers that you pay attention to details.
Working with an experienced roofer to ensure your Asheboro commercial roof is living up to its potential is one of the most important things you can do for your business. Contact our team today for a detailed evaluation of your roof and to find out what we can do for you.
---
At McRae Roofing, Inc., our roofers serve customers in Asheboro, Charlotte, and Raleigh, North Carolina.