Give us a call when your roof needs emergency attention.
Experiencing any type of emergency situation at your commercial property is concerning and stressful. It can be especially overwhelming if that emergency is with one of the most important structural components of your building: the roof. If you are experiencing a roofing emergency, it is wise to call an emergency roofer immediately to help repair the issue and mitigate any collateral or worsening damage.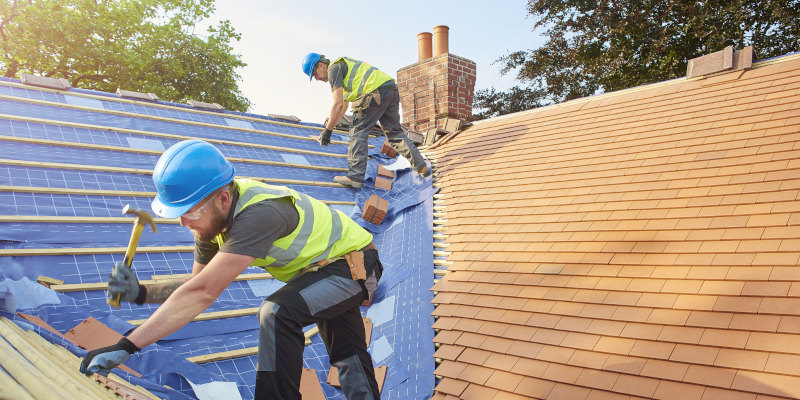 A professional emergency roofer, such as those on our team at McRae Roofing, Inc., is your first line of defense when your roof needs immediate attention. Any type of leak or severe damage can be considered an emergency. Leaving these issues for even a couple of days can threaten the structural integrity of your building and contribute to the growth of mold and mildew that can pose a health threat for occupants of your space.
Our team serves commercial and industrial spaces throughout Raleigh, North Carolina with efficiency and effective service. Every member of our team is highly trained, qualified, and equipped to handle any roofing emergency at your space. We have years of knowledge, experience, and expertise that we can use to our advantage to identify and repair your issue quickly.
We are always looking for innovative ways to solve your problems to provide the highest-quality work and longest-lasting repairs. We know how important it is to keep your operation running smoothly and prevent downtime in your commercial space.
If you are in need of an emergency roofer, please reach out to us. We stand behind our work, so you can rest assured that you are in good hands. Give us a call today, so we can promptly respond to and remedy your issue.
---
At McRae Roofing, Inc., our emergency roofers serve customers in Asheboro, Charlotte, and Raleigh, North Carolina.