Trust us to be there when you need an emergency roofer!
Roofing emergencies can occur anytime, and having to wait for regular business hours before you can have a roofer inspect the damage often isn't an option. When disaster strikes, it's a huge relief to know you have a commercial roofing company that can send an emergency roofer out to diagnose the damage and begin repairs as soon as possible.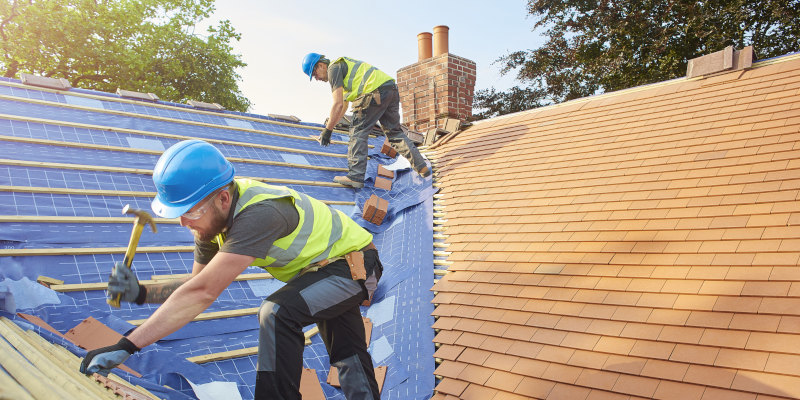 At McRae Roofing, Inc., we're proud to offer emergency roofer services to our commercial clients in North Carolina, so you can rest assured that you're in good hands if an emergency occurs. Here are a few examples of emergency circumstances we can help you handle:
Leaks or water damage: If you notice water seeping through your roof or ceiling, it can cause severe damage to your building and its contents if not fixed promptly.
Storm damage: Heavy wind, rain, or hail can cause significant damage to your roof. If you experience storm damage, it is important to have a roofer inspect and repair any damage as soon as possible to prevent further damage or collapse.
Fire damage: Fire damage can cause significant harm to your roof and the structure of a building. Even if the fire occurred in a neighboring building, it could damage your roof, so you should always have a professional perform an inspection to help protect your property.
Sagging or buckling roof: If you notice your roof sagging or buckling, it could be a sign of a serious issue, such as rotting or failing supports.
If you own a commercial building in Charlotte, North Carolina and need an emergency roofer, give us a call as soon as possible. One of our emergency roofers can assess the damage and may even be able to make a few immediate repairs to prevent any additional damages from occurring while our roofing specialists work with you to create a plan for a complete restoration or repair. Once we have created a plan, our team of professional roofers will start restoring, repairing, or replacing the roof so that you're back to business as usual as soon as possible.
---
At McRae Roofing, Inc., our emergency roofers serve customers in Asheboro, Charlotte, and Raleigh, North Carolina.