Make the best decisions for your business by counting on us for commercial roofing.
Our team understands that you want to do what is best for your business so it can be successful. However, no matter how valuable and impressive your products or services are, success may not be in reach if your commercial building is in poor condition. You need give it the proper attention, starting with your roof.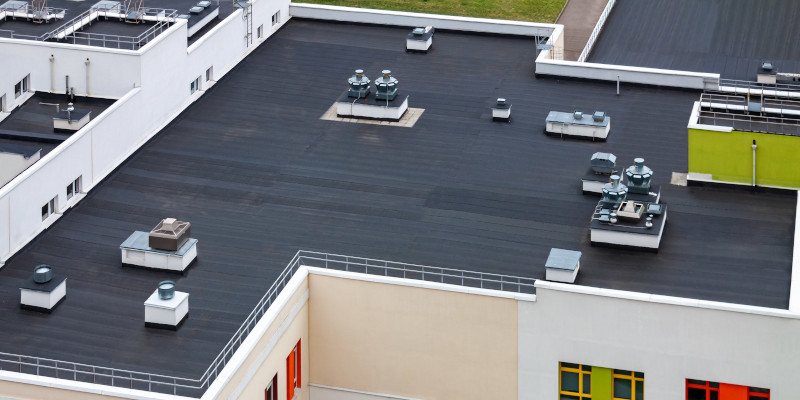 Having a roof over your head is not good enough for your business unless it is a reliable, durable roof. The last thing you want is for a leak to ruin your inventory and equipment or for water damage to threaten the stability of your building. So, you need high-quality commercial roofing materials and services that will offer sufficient protection while also providing aesthetic appeal. We can provide these and more at McRae Roofing, Inc.
We only use the finest materials for our commercial roofing projects, so you can rest assured that your roof will last and protect your business for many years, whether it is made of metal, slate, or something else. In addition, we combine our quality materials with quality workmanship. No matter how large your commercial building is, we have the resources and experience necessary to ensure that your roof is correctly installed, maintained, repaired, or replaced every time.
We are proud to serve businesses in Raleigh, North Carolina, and we are confident that you will be satisfied with our commercial roofing services. If you have questions or concerns, we would be happy to discuss them with you and make recommendations for your situation. Give us a call today.
---
At McRae Roofing, Inc., we offer commercial roofing services for customers in Asheboro, Charlotte, and Raleigh, North Carolina.