Keep a quality roof over your facilities with our commercial roofing services.
When you own a business, it's important to take care of your facilities. One way to do that is by maintaining a quality roof over the facilities to offer the necessary protection for the building and everyone inside. If you are in the Asheboro, North Carolina area, we at McRae Roofing, Inc. can offer our commercial roofing services to keep your roof in top condition.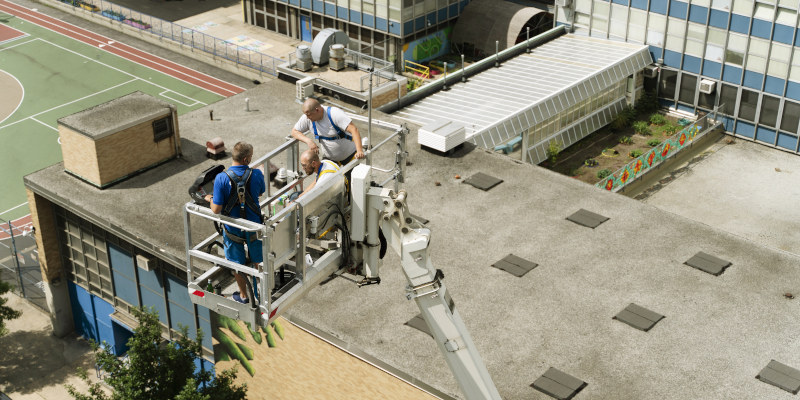 We offer any of the commercial roofing services you may need to provide the most protection for your building. Our services include commercial roof repair, maintenance, replacement, and more. We have years of experience in the industry, specifically in working with commercial roofs, so you can trust us to deliver the best possible results for any roofing service we provide. Our experience also allows us to work as efficiently as possible on your roof, so your business can go back to normal in no time.
If you notice any issues with your roof or can't remember when it last had maintenance, you can count on us to handle your needs. We can thoroughly inspect the roof before deciding which of our commercial roofing services will be best for the situation. You can trust that we will never recommend a service, repair, or replacement that you don't necessarily need. We will always put our customers and their roofs first.
Keep a quality roof over your facilities for the best possible protection by scheduling any of our commercial roofing services. Give us a call to schedule our services today.
---
At McRae Roofing, Inc., we offer commercial roofing services for customers in Asheboro, Charlotte, and Raleigh, North Carolina.